Shipping Information
all items are shipped direct from our uk headquarters
Shipping costs:
The product prices shown throughout this website include shipping costs to all Australian & New Zealand States (Including Tasmania).
Shipping & Dispatch Time scale:
Shipping time will vary depending on your location and the product(s) ordered. Please see the table below which gives you a guide to shipping time scales. When ordering please take note of the stock level indicator to see if the item is currently in stock. For products ordered that are out of stock, please take note of the expected dispatch time which will be displayed next to the stock level indicator. If your order contains multiple items, some of which are out of stock, in most cases your order will be dispatched once all items have come into stock. If in doubt feel free to contact us
Product
Dispatch Time:
Shipping Time (Aus & Nz):
Total Time To Door:
Large Products: Superbike Stand, Front & Rear Package 2, Sky Lift, Pro Sky Lift Package, Moto glide, Wheel Balancer etc

Shipping Method: FedEx/DHL
1-2 working days
7 working days
Allow 10 working days
Smaller Products: Fitting Kits, Bobbin Adapters, etc

Shipping Method: Royal Mail/Australia Post/New Zealand Post
1-2 working days
10-12 working days
Allow 14 working days
NOTE: All delivery times shown are based on the assumption that there will be no adverse weather conditions or other external factors affecting your delivery. In extreme circumstances (such as snow, ice, flood, earthquake, freeway closure or human error) it is possible that your delivery could be delayed. For this reason we are unable to compensate for delayed shipping times.
Shipping service: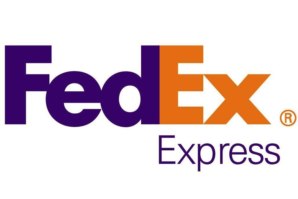 We use FedEx or DHL for shipping all our larger products. FedEx/DHL will provide shipping notifications (by email) to advise that your order has been dispatched and also give you an estimated time of delivery. You can also track your order at any time (a tracking link will be provided when ordering).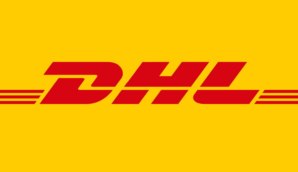 Our smaller products such as Fittings kits, Bobbin adapters etc will be sent by standard mail post. These are dispatched by Royal Mail and handed over to Aus/Nz Post for delivery once in the delivery country. No online tracking is available for this service.
Unfortunately we are unable to Ship to APO/FPO addresses.
Import tax & Duties - Australia
Orders under $1200 - You will not pay any tax or duty.
For orders up to $1200 there will be no tax or duty to pay. The "Australian low value goods" import threshold is set at $1000 however $200 extra can be accomodated for shipping and packing charges. This applies to one order (up to $1200) per customer, per day.
For orders over $1200 you will be liable to pay GST, and import declaration charges at the border on the full amount.
As all our prices include shipping fees should you wish to purchase an order over the value of $1200 we suggest you place several orders, each under the $1200 threshold. Please remember only one ($1200 or less) order per calendar day.
Import tax & Duties - new zealand
Orders under $300 - You will not pay any tax or duty.
For orders up to $300 there will be no tax or duty to pay. For orders over this amount you will be liable to pay GST, and entry fees when the order arrives in NZ.
Click here for the NZ.gov "What's My Duty?" estimator.
Should you require any more information on the progress of your order or have any questions regarding ordering/shipping please feel free to contact us and we will be happy to assist you.